Everything about our goals, methodologies and procedures
Objectives of inEurHeart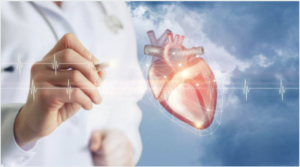 Artificial Intelligence and Digital Twin have the potential to revolutionise healthcare, however there are still important challenges in order to unleash their full potential. For the last 20 years, cardiac imaging and modeling have made tremendous progress, and this is now the right time to transfer all these academic results into clinical practice.
Cardiac tachyarrhythmias are the perfect use-case as image integration hugely impacts catheter interventions and personalised electrophysiological modeling is a recognised and powerful non-invasive planification tool.
In this project, new products for the start-up inHEART leveraging these technologies will be developed and  randomised clinical trials will be conducted to demonstrate the impact of inHEART on clinical practice: interventions faster and less failures. This will be complemented by a health economics study in order to position this European company at the forefront of image-guided cardiac interventions.
Technology development
The AI tools of inEurHEART would enable to process the data much faster and the inHEART product enables a much better clinical workflow and hospital management with a more controlled and reduced duration of the intervention.The solution is provided as a cloud-based service, with clinical sites uploading CT images on inHEART server and receiving back a few hours later a 3D digital twin of their patient's heart comprising detailed anatomy, myocardial scars, and ablation targets. This model can be reviewed pre-operatively by the cardiologist on inHEART web-based viewer to plan the intervention and to better explain his procedure to the patient. It can then be exported and displayed in the 3D mapping systems used during the intervention, allowing the cardiologist to navigate his ablation catheter in real-time within the highly detailed and accurate 3D model towards the targets.
The main challenge will be to transform academic AI and digital twin tools into clinical products, while complying with the regulatory frameworks. However, the academic team has the required experience in developing such tools in order to be translated into products. And inHEART team has experience in developing and certifying medical device software.
Clinical Trials
Cardiovascular disease is the leading cause of death in Europe, of which sudden cardiac death (SCD) accounts for a significant proportion. Most patients with ventricular tachycardia (VT) are people who have already endured a myocardial infarction. In addition, patients suffer from recurrent arrhythmias, which lead to a degradation of their quality of life. To minimize the risk of recurring ventricular tachycardia and sudden death, a catheter ablation procedure is performed. This means that the areas responsible for the arrhythmic events are cauterized. Finding these areas normally happens on-site during the intervention, which can only be done by experienced interventional cardiologists and is often time-consuming. To solve these problems and support cardiologists during the ablation procedure, this project aims to enable preoperative identification and cauterization of areas responsible for the arrhythmia, using 3D digital models generated from medical images.
To demonstrate the effectiveness of digital tools used in clinical catheter ablation procedures for ventricular tachycardias, a clinical trial will be conducted in 16 hospitals in Austria, France, Germany, and Switzerland to evaluate the added value of these digital tools.
More details on the Trial record 1 of 1 for inEurHeart : Computed Tomography-Guided Catheter Ablation for Ventricular Tachycardia : https://clinicaltrials.gov
Economics health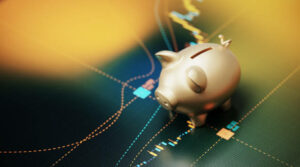 inEurHeart will contribute to improve hospitals/healthcare resources efficiency, thus enabling the treatment of more patients within expert and non-expert centres. As inEurHeart will make ablation more affordable for healthcare payers, more patients can get access to a procedure that reduces life threatening arrhythmias and improves patients' quality of life and participation in society.
A cost-effectiveness analysis will be perform as well as budget impact analyses of inHEART versus the conventional catheter-based ablation strategy. This is important to inform decision makers and payers at hospital level and national or regional level, to optimise the allocation of scarce resources.
Education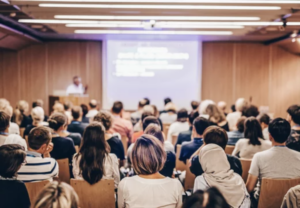 inEurHeart will provide education & training for researchers in the field of AI and simulation: Beside summer school, didactic videos will be produced on how to use image integration to facilitate VT ablation. They will cover image acquisition and processing, registration in localisation systems, ablation strategy as guided by inHEART targets. A training workshop will be organised for clinical centers.
Overall, to ensure a good problem-to-solution fit anchored in real-world use-cases, inEurHeart will include all relevant stakeholders (business experts, medical experts) at all stages of the project.
Didactics video